High Tide launches private label cannabis 2.0 products in Saskatchewan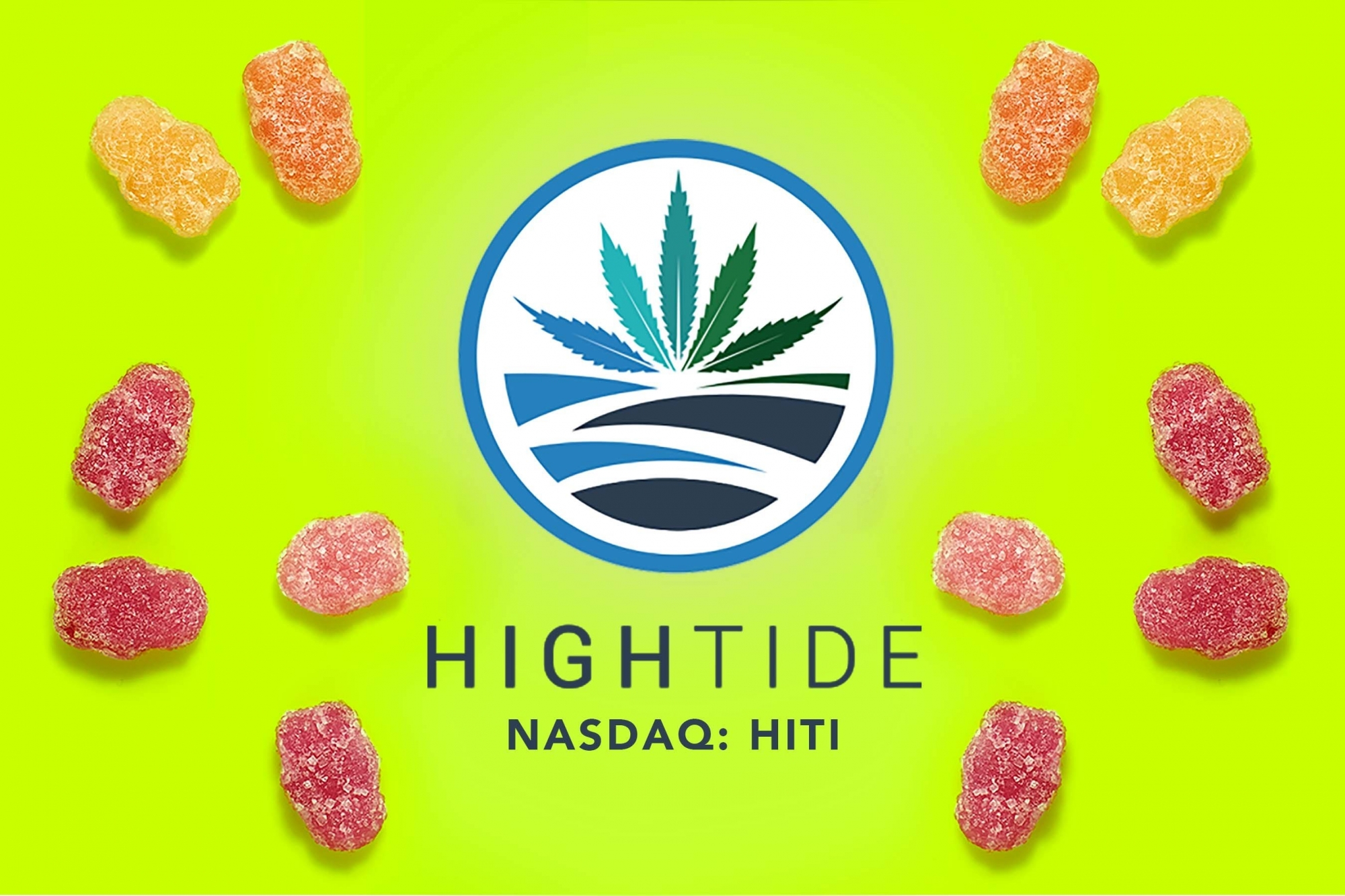 Further Updates Related to Private Label Offerings in Manitoba and Ontario Expected in the Coming Weeks
High Tide Inc. ("High Tide" or the "Company") (Nasdaq: HITI) (TSXV: HITI) (FSE: 2LYA), a leading retail-focused cannabis company with bricks-and-mortar as well as global e-commerce assets, announced today that it has begun retail sales of its first Cabana Cannabis Co. branded shatter and THC gummies in the province of Saskatchewan. The products were produced under the terms of white label partnerships with Heritage Cannabis Holdings ("Heritage") (CNSX: CANN), an industry-leading and vertically-integrated cannabis provider, for Cabana Cannabis Co. shatter, and Loosh Brands ("LOOSH"), a privately-held, next generation edibles and finished goods manufacturer, for Cabana Cannabis Co. THC gummies. The initial lineup of Cabana Cannabis Co. products consists of one SKU of shatter, which is Pink Hawaiian shatter and is available in 1-gram increments, and two SKUs of THC gummies, which are Sunset Punch and Clementine Cream-flavoured soft chews.
In addition to the aforementioned products, the Company expects to begin retail sales of its Cabana Cannabis Co. pre-rolls in Saskatchewan during the week of June 20, 2022. Produced under the terms of a white label partnership with Candre Cannabis Inc. ("Candre"), a privately-held licensed producer of craft cannabis, the first SKU that will be available for sale will be 1.5-gram premium Apricot Jelly pre-rolls, which will include three pre-rolls, at 0.5 grams each, per package.
High Tide anticipates that, pending listing approval, it will be able to begin sales of its Cabana Cannabis Co. products in the provinces of Manitoba and Ontario within the coming weeks.
"The rollout of our Cabana Cannabis Co. product line is a long-awaited and exciting moment for our company. This launch is just the beginning of High Tide's white label strategy, as we intend to expand our catalogue to include other product categories, and bring our Cabana Cannabis Co. products to market in other provinces including Manitoba and Ontario. While the process of initially bringing our white label products to market took longer than we had hoped, in part due to evolving regulations and requirements between provinces, we expect that the foundation that we have now built will make for a smoother process in the future as we expand our selection of Cabana Cannabis Co. branded products," said Raj Grover, President and Chief Executive Officer of High Tide.
"As the largest non-franchised cannabis retailer in Canada with active operations in multiple jurisdictions, our Cabanalytics data tells us what the best-selling products in Canada are, as well as providing us with the hottest trends, insights, and consumer preferences. We are using this data to identify and launch the top-performing SKUs in the market today under the Cabana Cannabis Co. brand, further differentiating our cannabis product offerings, which is helpful for both ourselves, our peers, and consumers, all of whom will benefit from a  greater product selection. Our white label strategy also represents a meaningful margin-enhancing opportunity, as we intend to grow our white label sales to be approximately 20-30% of our total sales over the long term as we further grow our lineup of Cabana Cannabis Co. products."
RELEASE OF SECOND QUARTER 2022 RESULTS AND WEBCAST
The Company also reiterated that it will release its financial and operational results for the quarter ended April 30, 2022, after financial markets close on Tuesday, June 14, 2022. High Tide's second quarter 2022 financial and operational results will be available on SEDAR, EDGAR, and on the Company's website.
Following the release of its first quarter financial and operational results, High Tide will host a webcast with Raj Grover, President and Chief Executive Officer, and Rahim Kanji, Chief Financial Officer, at 5:30 PM Eastern Time on Tuesday, June 14, 2022. The webcast and conference call will discuss High Tide's second quarter 2022 financial and operational results, as well as the Company's plans for the remainder of 2022.
420 Intel is Your Source for Marijuana News
420 Intel Canada is your leading news source for the Canadian cannabis industry. Get the latest updates on Canadian cannabis stocks and developments on how Canada continues to be a major player in the worldwide recreational and medical cannabis industry.
420 Intel Canada is the Canadian Industry news outlet that will keep you updated on how these Canadian developments in recreational and medical marijuana will impact the country and the world. Our commitment is to bring you the most important cannabis news stories from across Canada every day of the week.
Marijuana industry news is a constant endeavor with new developments each day. For marijuana news across the True North, 420 Intel Canada promises to bring you quality, Canadian, cannabis industry news.
You can get 420 Intel news delivered directly to your inbox by signing up for our daily marijuana news, ensuring you're always kept up to date on the ever-changing cannabis industry. To stay even better informed about marijuana legalization news follow us on Twitter, Facebook and LinkedIn.