U.S. company acquires Canadian retailer Sessions Cannabis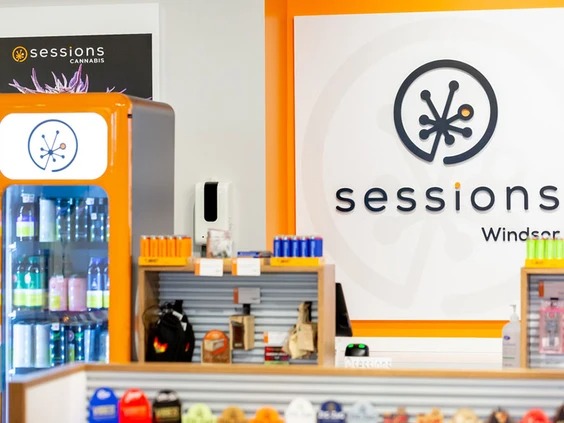 "This is a transformative acquisition that fast-tracks our entry into the Canadian market."
Arizona-based Item 9 Labs has acquired Sessions Cannabis, one of Canada's largest cannabis franchises.
Sessions currently operates 43 stores across Ontario.
Item 9 Labs manufactures its own cannabis products and is also the parent company of Unity Rd., a U.S. cannabis franchise developing more than 30 stores across the U.S.
"This is a transformative acquisition that fast-tracks our entry into the Canadian market and brings tremendous value to our shareholders," Item 9 Labs CEO Andrew Bowden said in a statement.
"With an exponential increase in store count across North America, this acquisition would transition us from being a multi-state operator to an international cannabis company and the largest global cannabis franchisor," Bowden noted.
The acquisition is the "first step to much deeper market penetration, both in Ontario and other provinces," he added.
Many of Sessions' locations have been open for more than a year and are posting average annual revenues of nearly $2.5 million, according to Steven Fry, co-founder and CEO of Sessions.
"The Canadian cannabis market has grown tremendously over the past few years, and we have certainly felt that impact and benefited from first-mover advantage in several markets," Fry said in a statement.
The acquisition of Sessions follows several company acquisitions of cannabis retailers and cultivators in Colorado.
"We are serious about accelerating our growth and opening the doors for more prospective entrepreneurs to enter the complex cannabis space, and it is reflected in our merger and acquisition activity," noted Mark Busch, the company's vice-president of mergers and acquisitions.
"Acquiring one of Canada's largest cannabis retailers is a great milestone for our team and demonstrates our ability to close large transactions," Busch said.
In last year's annual report from the Ontario Cannabis Store, David Lobo, its interim president and CEO, warned that an increasingly competitive retail market could lead to market "rightsizing."
"Other retail stores may choose to participate in mergers and acquisitions to increase their size and scale, and, presumably, drive down their operating costs," Lobo hypothesized.
In February, the latest month on file from Statistics Canada, cannabis retail sales totalled just over $336 million countrywide. Ontario, now home to more than 1,400 stores, accounted for more than 42 per cent of all sales for the month.
420 Intel is Your Source for Marijuana News
420 Intel Canada is your leading news source for the Canadian cannabis industry. Get the latest updates on Canadian cannabis stocks and developments on how Canada continues to be a major player in the worldwide recreational and medical cannabis industry.
420 Intel Canada is the Canadian Industry news outlet that will keep you updated on how these Canadian developments in recreational and medical marijuana will impact the country and the world. Our commitment is to bring you the most important cannabis news stories from across Canada every day of the week.
Marijuana industry news is a constant endeavor with new developments each day. For marijuana news across the True North, 420 Intel Canada promises to bring you quality, Canadian, cannabis industry news.
You can get 420 Intel news delivered directly to your inbox by signing up for our daily marijuana news, ensuring you're always kept up to date on the ever-changing cannabis industry. To stay even better informed about marijuana legalization news follow us on Twitter, Facebook and LinkedIn.