You are here
Home
🌿
Marijuana Business News
🌿 Canada needs weed edibles strong enough to rival black market products, according to industry leaders asking Health Canada to increase the limit 🌿
Canada needs weed edibles strong enough to rival black market products, according to industry leaders asking Health Canada to increase the limit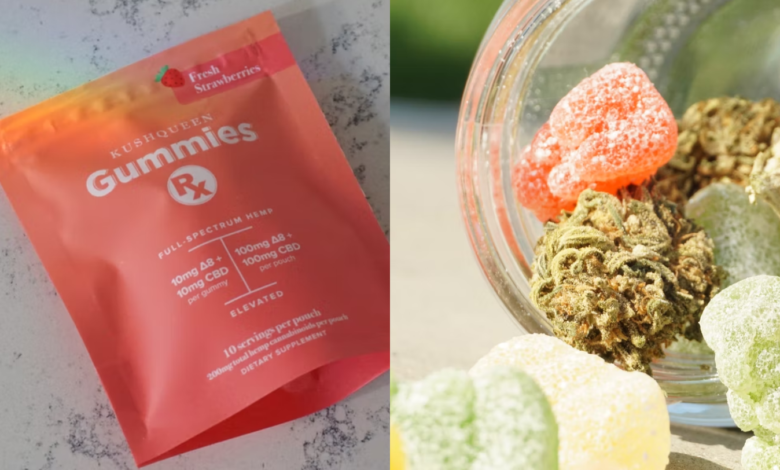 Three years after cannabis' legalization in Canada, prominent figures in the industry are seeing surges in requests for higher THC in packaged edibles. Currently, the standard for legal edibles and infused beverages is capped at 10mg per package. Those who want a more intense sensation or who have higher tolerances are forced to look elsewhere. Many are turning to the black market (unregulated manufacturers) for their cannabis.
Niel Marotta is CEO of Indiva and co-chair of the edibles caucus in the Cannabis Council of Canada (C3). The organizations are currently lobbying Health Canada to make them aware of what Marotta believes is a "half-million dollar market failure."
According to BDSA, Canada is expected to reach 4.7 billion dollars in legal cannabis sales by the end of 2022, but these are humble numbers compared to US markets which are expected to surpass 28 billion this year. Marrotta says "Some of that gap may just be time, but I think you can draw a straight line to the potency issue, where it's obvious people are going back to the illicit market for higher potency edibles."
Another concern of these lobbyists is the potential for higher plastic waste as a result of keeping the packages at a static 10mg each. Beena Goldenburg, CEO of edibles manufacturer Organigram and fellow C3 member, believes a dosage change may not be in order. Rather, a change in standard packaging laws.
"If you could do a 100mg package and you could have ten 10mg pieces in it, isn't that better?"
With this change, edibles producers could cut down on plastic while allowing regular consumers to reap the benefits of standardized safety procedures.
Though the serving size stays between 5-10mg in most cannabis markets across North America, the US has very different laws about how these edibles are packaged and sold. Most states have a per-package limit of 50-100mg, some going as high as 800mg per package in places like Montana.
"The reality is, anybody who's an edibles user knows those doses are really quite low for somebody, especially if you're a regular user of edibles" says Vancouver cannabis store owner Christina Clark, additionally the CEO of Songhees Development Corporation, in her interview with Strattcan, " I'm waiting for the market to catch up with what the customer wants."
"We can now see that after three years, we are unintentionally keeping the illicit market active in this area because we are not providing equivalent legal options to consumers," Goldenberg of Organigram adds. The standards for dosage were informed by states that legalized marijuana recreationally before Canada, such as Colorado and Washington.
However, due to lack of regulation on dosages, those states saw an uptick of hospitalizations and safety concerns due to overconsumption. Since then, they've dialled back serving size, yet still allow purchasing of higher quantities of THC per package. Many industry professionals believe this may be the key to stopping people from looking to the black market. 
420 Intel is Your Source for Marijuana News
420 Intel Canada is your leading news source for the Canadian cannabis industry. Get the latest updates on Canadian cannabis stocks and developments on how Canada continues to be a major player in the worldwide recreational and medical cannabis industry.
420 Intel Canada is the Canadian Industry news outlet that will keep you updated on how these Canadian developments in recreational and medical marijuana will impact the country and the world. Our commitment is to bring you the most important cannabis news stories from across Canada every day of the week.
Marijuana industry news is a constant endeavor with new developments each day. For marijuana news across the True North, 420 Intel Canada promises to bring you quality, Canadian, cannabis industry news.
You can get 420 Intel news delivered directly to your inbox by signing up for our daily marijuana news, ensuring you're always kept up to date on the ever-changing cannabis industry. To stay even better informed about marijuana legalization news follow us on Twitter, Facebook and LinkedIn.