Leafythings awarded "Best Innovative Technology" at Industry Awards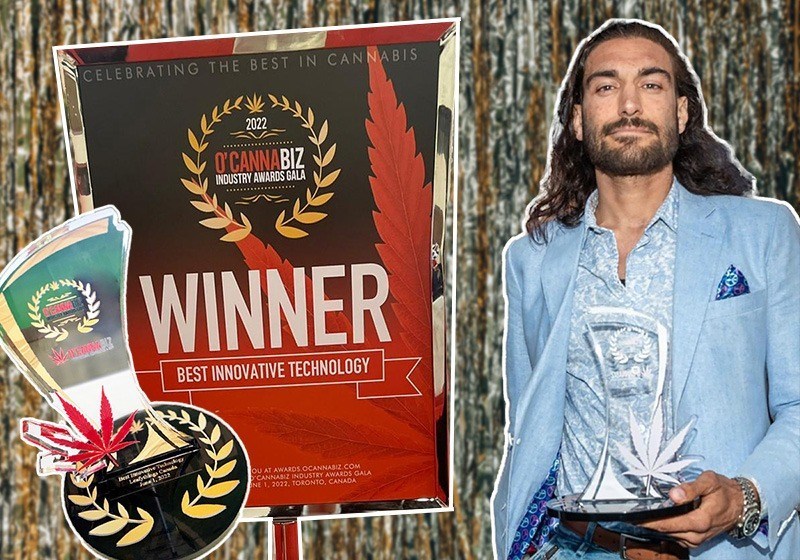 At O'Cannabiz 2022 Industry Awards Gala in Toronto
 Leafythings, a leading cannabis directory platform and mobile application, is thrilled to announce that the Company was named Best Innovative Technology at the O'Cannabiz Industry Awards Gala.  This award recognizes the best of the best in the Canadian cannabis industry.
Leafythings Chief Access Officer Elias Theodorou Accepts The Most Innovative Technology award at the 2022 O'Cannabiz Industry Awards (CNW Group/Leafythings Canada)
"We are ecstatic to be recognized as the Best Innovative Technology in Canada," said Elias Theodorou, Chief Access Officer. 
"We are striving to break through the challenges of the industry by providing a unified platform to connect consumers with retail stores and brands by valuing the needs and wants of anyone looking for Cannabis. We are putting quality and affordability at the forefront."     
Leafythings is empowered by a mission to help consumers find and access quality cannabis products in Canada through highly localized strategies, providing access to a $3 billion+ market in efforts to collaboratively shatter the barriers between legacy and legal markets and improve public perception of the industry.
420 Intel is Your Source for Marijuana News
420 Intel Canada is your leading news source for the Canadian cannabis industry. Get the latest updates on Canadian cannabis stocks and developments on how Canada continues to be a major player in the worldwide recreational and medical cannabis industry.
420 Intel Canada is the Canadian Industry news outlet that will keep you updated on how these Canadian developments in recreational and medical marijuana will impact the country and the world. Our commitment is to bring you the most important cannabis news stories from across Canada every day of the week.
Marijuana industry news is a constant endeavor with new developments each day. For marijuana news across the True North, 420 Intel Canada promises to bring you quality, Canadian, cannabis industry news.
You can get 420 Intel news delivered directly to your inbox by signing up for our daily marijuana news, ensuring you're always kept up to date on the ever-changing cannabis industry. To stay even better informed about marijuana legalization news follow us on Twitter, Facebook and LinkedIn.