You are here
Home
🌿
Medical Cannabis News
🌿 Consumer advocacy organization pushes back on Health Canada's proposal to restrict vape flavours 🌿
Consumer advocacy organization pushes back on Health Canada's proposal to restrict vape flavours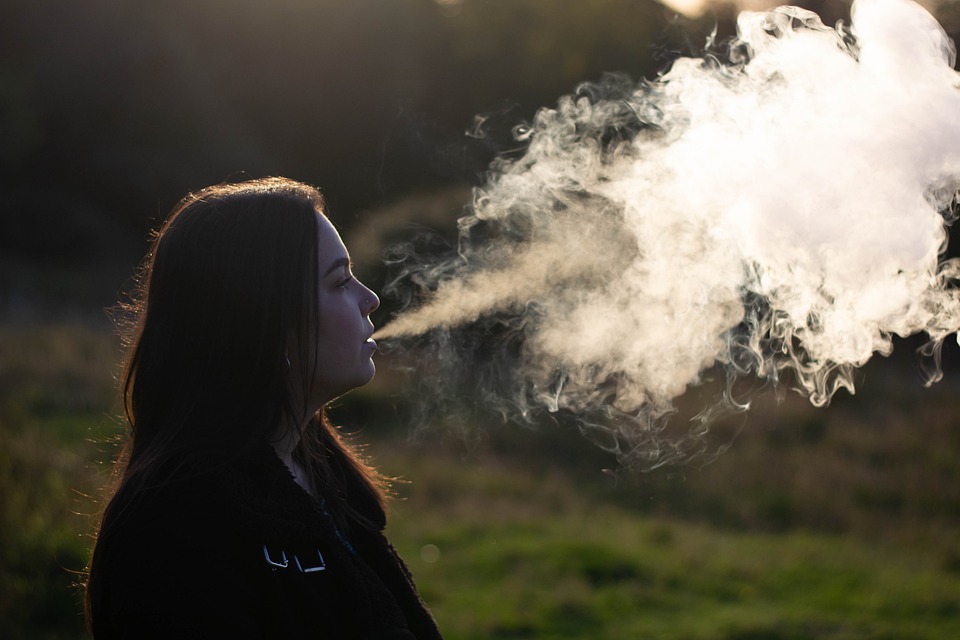 "Flavour restrictions either work or they do not when it comes to preventing youth use. You cannot say they're needed for nicotine vaping but not alcohol and cannabis."
The Consumers' Association of Canada (CAC), a non-profit founded in 1947, has released polling data it hopes will lead to a more thorough consultation with the public as Health Canada looks to restrict flavoured vaping products.
The memo is in response to a public consultation that the federal agency conducted in 2019 about restricting vaping product flavours as a means of making the products less appealing to youth.
More than 24,000 consumers responded to the proposal, but Health Canada reportedly did not take those responses into consideration when assessing support for changes, argues Bruce Cran, CAC president.
"That is unacceptable, and the Canadian public agrees with us on that point," Cran claimed in a statement.
The organization points to a recent poll conducted for CAC that found that seven in 10 surveyed Canadians agreed with the statement that "… in order for the Federal Government to best weigh the effectiveness of policy proposals, it is important that the opinions of consumers most directly impacted by a particular policy proposal be listened to and considered in the decision-making process."
"It seems obvious that in crafting a regulation targeted at a specific group of consumers, the government should consider their views and the potential affect them, yet Health Canada ignored those most impacted when consulting on its proposed flavour restrictions — and that has implications for public health," Cran argued.
The poll was conducted online by Delphi Polling & Consulting between Apr. 29 and May 10, through a demographically representative sample of 1,200 Canadians of legal vaping age in their respective province. The survey was available in English and French and used interlocking quotas with targets set out in the most recent Census around age, gender, province and language (for Quebec).
The organization adds that banning most flavoured vaping products could push some consumers back to smoking, ultimately creating worse health outcomes. They also argue that if flavour restrictions are placed on nicotine products, similar restrictions should be placed on cannabis and alcohol products.
"Flavour restrictions either work or they do not when it comes to preventing youth use. You cannot say they're needed for nicotine vaping, but not alcohol and cannabis. As an organization that defends consumer choice, we are opposed to prohibitions generally and would like to see more sophisticated policy-making from Health Canada," Cran said.
The proposed amendments to the Tobacco and Vaping Products Act (Flavours) would restrict the promotion of flavours to tobacco or mint/menthol. The use of all sugars and sweeteners as well as flavouring ingredients, with limited exceptions, would also be prohibited in the manufacture of vaping products.
Health Canada notes that Canadians had the opportunity to provide comments on the regulatory proposal during the Canada Gazette, Part I, public comment period, which started on June 19, 2021 and lasted 75 days.
420 Intel is Your Source for Marijuana News
420 Intel Canada is your leading news source for the Canadian cannabis industry. Get the latest updates on Canadian cannabis stocks and developments on how Canada continues to be a major player in the worldwide recreational and medical cannabis industry.
420 Intel Canada is the Canadian Industry news outlet that will keep you updated on how these Canadian developments in recreational and medical marijuana will impact the country and the world. Our commitment is to bring you the most important cannabis news stories from across Canada every day of the week.
Marijuana industry news is a constant endeavor with new developments each day. For marijuana news across the True North, 420 Intel Canada promises to bring you quality, Canadian, cannabis industry news.
You can get 420 Intel news delivered directly to your inbox by signing up for our daily marijuana news, ensuring you're always kept up to date on the ever-changing cannabis industry. To stay even better informed about marijuana legalization news follow us on Twitter, Facebook and LinkedIn.