You are here
Home
🌿
Medical Cannabis News
🌿 Former Vancouver mayor's depression improved after wife spiked his coffee with shrooms 🌿
Former Vancouver mayor's depression improved after wife spiked his coffee with shrooms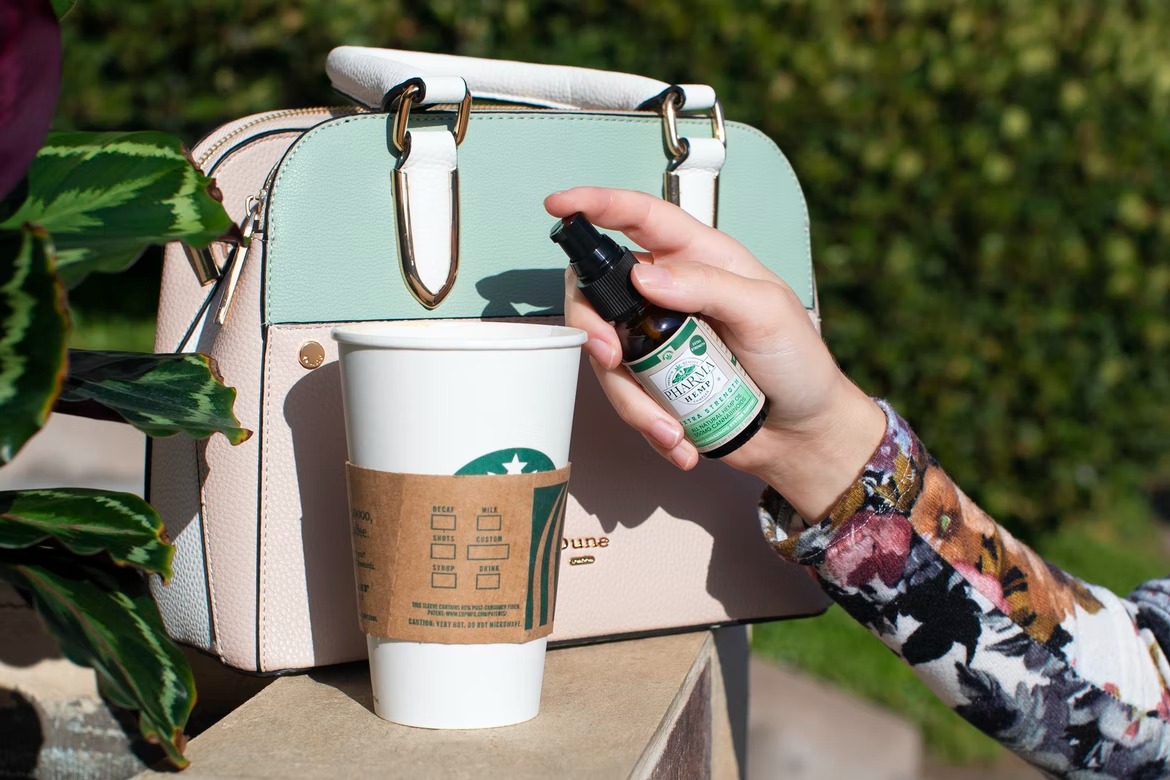 Larry Campbell, who has depression and PTSD, revealed how things changed during the pandemic.
Canadian Senator and former Vancouver mayor Larry Campbell had no idea why the depression symptoms seemed to be easing until his wife informed him she had been microdosing him with psilocybin on the sly.
The former mayor, steelworker, Mountie and coroner, inspiring the popular CBC drama Da Vinci's Inquest, knew all about the stress and sometimes more that comes with a life of service. Campbell served as mayor over important developments in Vancouver, including spearheading the approval and establishment of North America's first legal safe injection site and aiding in the successful Vancouver bid for the 2010 Winter Olympic and Paralympic Games.
Campbell, who has depression and post-traumatic stress disorder (PTSD), revealed his wife's clandestine caper for the first time recently, while speaking at the Catalyst Psychedelics Summit in Kingston, Ont.
The 74-year-old senator told conference attendees how his depression, PTSD and "getting old" has affected him, the  Psychedelics Spotlight News reports. The fact that he was getting even more grumpy was obvious, but despite his efforts to right things, he was unable to do so.
Strangely, though, things seemed to improve during the pandemic.
The Canadian Centre on Substance Use and Addiction notes two Leger polls of people living in Canada during the fall of 2020 showed respondents reported more mental health symptoms and increased substance use since March 2020.
"People with a history of mental health or substance use concerns were disproportionately impacted by stresses related to the COVID-19 pandemic."
That, however, was not the case for Campbell. He started to feel better than he had in some time, per Psychedelics Spotlight News.
Although the change was welcome, he didn't know why things were different, so raised the issue with his wife. That's when she came clean that she had been "spiking his coffee with psilocybin" for a couple of weeks.
Two years ago, researchers from Johns Hopkins Medicine released their findings about using psilocybin to treat major depression. Investigators report that two doses of psilocybin, "given with supportive psychotherapy, produced rapid and large reductions in depressive symptoms." Most of the study participants showed improvement and half of study participants achieved remission through the four-week follow-up, researchers reported at the time.
Another study in 2016, this time involving 51 cancer patients with life-threatening diagnoses, depression and anxiety, found high-dose psilocybin, meaning 22 or 30 mg per 70 kg of a patient's weight, "produced large decreases in clinician- and self-rated measures of depressed mood and anxiety," as well as increases in quality of life, life meaning and optimism and decreases in death anxiety.
Beyond exploring conditions such as depression and PTSD, studies are now being undertaken to focus on improved quality of life. For example, there is a study on the U.S. National Library of Medicine's Clinical Trials site that seeks "to find the optimal microdose or low dose of psilocybin (magic mushrooms) that provides general enhancements to mood, memory, sleep and other measures of general well-being without any hallucinogenic effects."
With regard to Campbell, Psychedelics Spotlight News points out that the fact that the senator didn't know he was being microdosed supports the idea that the improvement was unlikely the result of the placebo effect.
The GrowthOp reported in January that Health Canada has amended the Special Access Program (SAP), thereby allowing physicians to request patient access to restricted drugs and psychedelic treatments such as psilocybin- and MDMA-assisted therapy.
Previously, Canadians had to access psilocybin-assisted psychotherapy through clinical trials or Section 56 exemptions to the Controlled Drugs and Substances Act. With exemption only granted by the federal health minister, the process could take months instead of the days that are anticipated under the new system.
Merry Jane reports that Oregon legalized psilocybin-assisted therapy in 2020, and lawmakers in California and several other states have proposed bills to legalize or decriminalize shrooms and other psychedelic medicines.
420 Intel is Your Source for Marijuana News
420 Intel Canada is your leading news source for the Canadian cannabis industry. Get the latest updates on Canadian cannabis stocks and developments on how Canada continues to be a major player in the worldwide recreational and medical cannabis industry.
420 Intel Canada is the Canadian Industry news outlet that will keep you updated on how these Canadian developments in recreational and medical marijuana will impact the country and the world. Our commitment is to bring you the most important cannabis news stories from across Canada every day of the week.
Marijuana industry news is a constant endeavor with new developments each day. For marijuana news across the True North, 420 Intel Canada promises to bring you quality, Canadian, cannabis industry news.
You can get 420 Intel news delivered directly to your inbox by signing up for our daily marijuana news, ensuring you're always kept up to date on the ever-changing cannabis industry. To stay even better informed about marijuana legalization news follow us on Twitter, Facebook and LinkedIn.