Niagara College pot program get a $641,000 grant from federal agency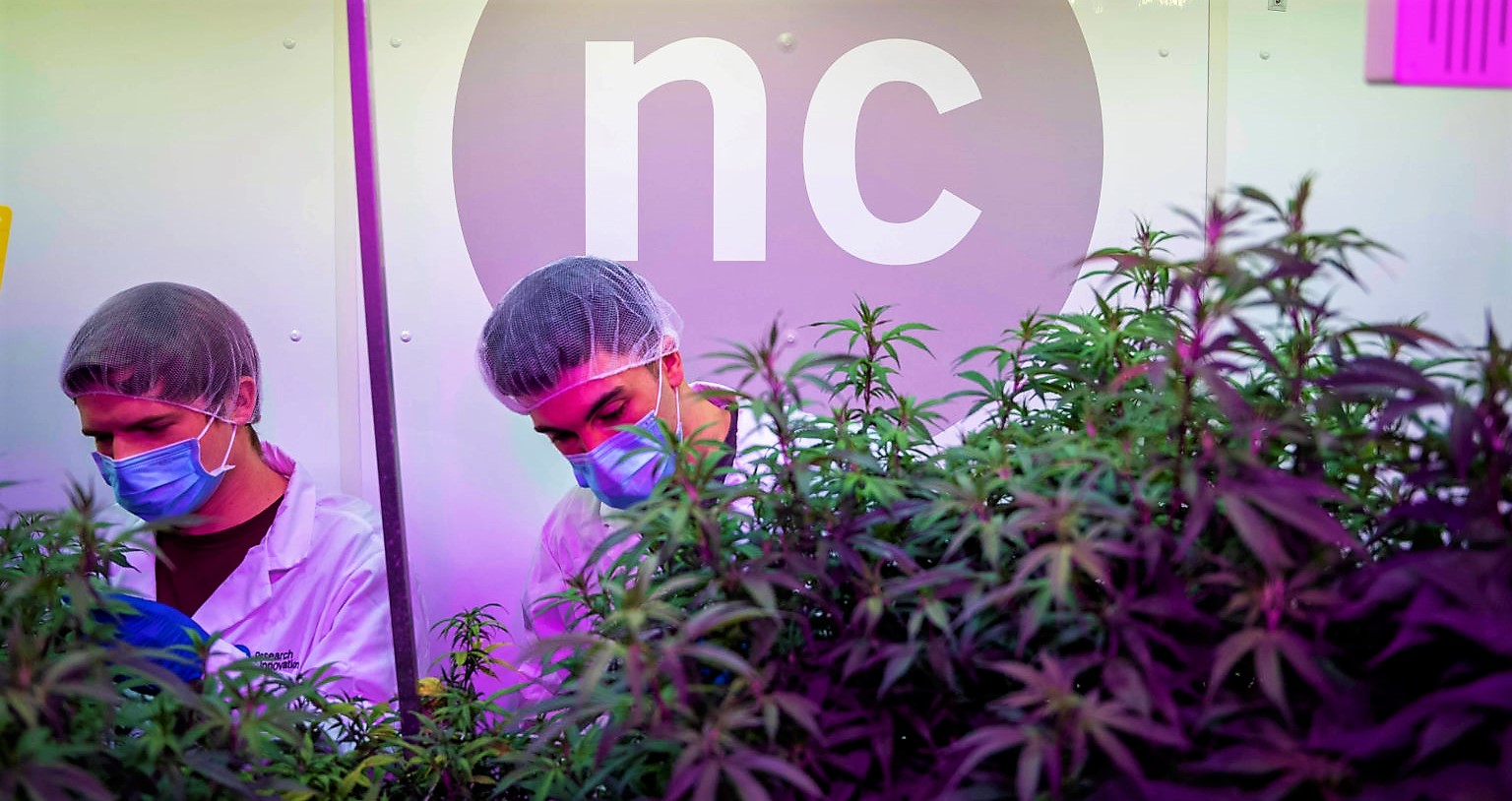 Niagara College's Niagara-on-the-Lake campus will see a cash infusion of $641,800 over a two-year period for research and development "to address challenges and continue advancement in the cannabis industry" aimed at their Commercial Cannabis Production program.
The college said, "This (grant) will provide research support in cultivation, as well as business and marketing, and will provide new applied research experiences for students within the College's schools of Environment and Horticulture, and Business and Management."
Kimberley Cathline, Research Program Manager of the College's Agriculture & Environmental Technologies Innovation Centre (AETIC), added, "The funding for sustainable cannabis and hemp production will be instrumental in allowing our AETIC and Business and Commercialization Services (BCS) teams to fully operationalize and support industry needs through the increased ability to execute more research projects."
With the funding, the college will be able to "operationalize its dedicated cannabis space and begin assisting companies with cultivation-related challenges. It will support research in sustainable cannabis production, cannabis variety and growth trials, integrated pest management, and business and commercialization solutions."
In 2018, Niagara College made headlines around the world when it launched the first Commerical Cannabis Production program in Canada.
Over the last three years, the College has also been helping industry partners and associations address challenges and continue advancement in cannabis through course-based research projects.
In March 2021, the College expanded its on-campus cannabis education capabilities to include a Health-Canada-approved CannaResearch Bunker, funded through NSERC's applied Research Tools and Instruments Grants program.
This dedicated research space provides specialized equipment to grow crops, complete trials and conduct research in partnership with industry. It offers a controlled, sterile, and isolated growing space to perform safe, secure, and dependable research projects.
The college also has an Industrial Hemp licence, which is significant for research and academic endeavours, providing hands-on learning and research opportunities that enable students to advance Canada's hemp and cannabis industries. Students learn to grow cannabis/hemp in a controlled environment, in a greenhouse and outdoors.
420 Intel is Your Source for Marijuana News
420 Intel Canada is your leading news source for the Canadian cannabis industry. Get the latest updates on Canadian cannabis stocks and developments on how Canada continues to be a major player in the worldwide recreational and medical cannabis industry.
420 Intel Canada is the Canadian Industry news outlet that will keep you updated on how these Canadian developments in recreational and medical marijuana will impact the country and the world. Our commitment is to bring you the most important cannabis news stories from across Canada every day of the week.
Marijuana industry news is a constant endeavor with new developments each day. For marijuana news across the True North, 420 Intel Canada promises to bring you quality, Canadian, cannabis industry news.
You can get 420 Intel news delivered directly to your inbox by signing up for our daily marijuana news, ensuring you're always kept up to date on the ever-changing cannabis industry. To stay even better informed about marijuana legalization news follow us on Twitter, Facebook and LinkedIn.